November 2017
a 5 stars review
Since the release of the Another Clumsey Mile EP, this summer,  we were really happy to see it receive a couple of nice reviews on sites and media in the Netherlands, Germany,  France, Belgium and the UK. (see Press). Recently it even got on the Belgian BillyBop music site a 5 star rating with some wonderful remarks on the five songs of the EP.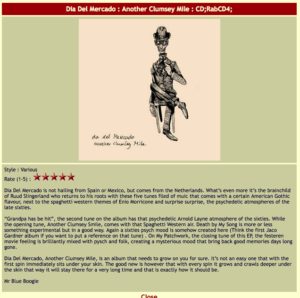 Lutje Root at the Walrus
Early November Dia del Mercado played at the Lutje Root festival in our hometown. Lutje Root is a local Americana festival the evening before the big yearly roots festival 'Take Root' at the Oosterpoort in Groningen. Playing after midnight at the Walrus, and meeting some old friends and fellow musicians made it a memorable night for us.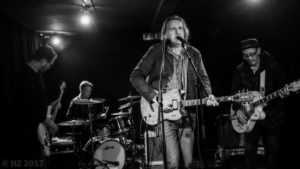 photo Harold Zijp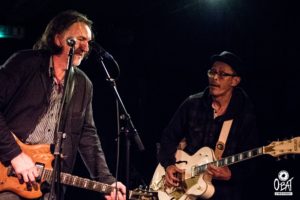 photo Obed Brinkman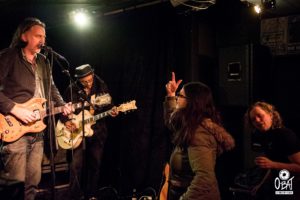 photo Obed Brinkman
Plato instore
And last Sunday, November 19, Dia del Mercado, in a three-man line-up, did an instore gig at the Plato record store in Groningen. Playing upstairs on a lazy Sunday afternoon. surrounded by vinyl, looking down on the listeners, watching people browse through the records and seeing a well-known Breaking Bad actor walk into our gig was kind of surreal.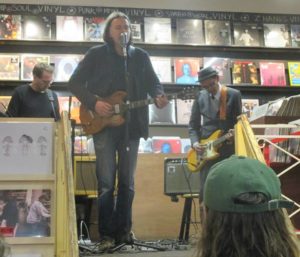 photo Louis Becherer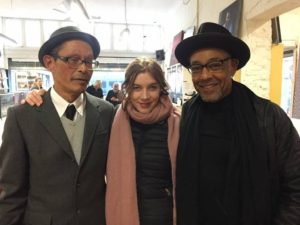 photo Henja Dijksterhuis